NEWS 2010-20-DEC
LOG UPdate.
We are inputting log data now.
350 starions are non-input computer LOGS.
Today we will QRV for westcoast on 20m,30m&40m.
& S21 Sunset time QRV for Asia on 160m. (13Z-15Z)
GL!
NEWS 2010-19-DEC
LOG UPdate.
But 800 Stations are not reflected by a log search.
NEWS 2010-18-DEC
The Internet is unavailable locally now.
About 600 stations are not reflected by a log search.
As for 160m, VY QRN.
We are building the 80mGP of the full size today.
Also We are building The 160m RX ANT today.
73
S21YX – Bangladesh
Between December 16-21, Zorro JH1AJT, Hiro JP1TRJ,Jon KL2A, Lee DS4EOI and JIme A51HI will be active from Dhaka, Bangladesh as S21YX.
call changed from S21FGC to S21YX
Look for them on 160-10m CW, SSB, RTTY.
QSL via JH1AJT.
System 2 Radio with AMP
160m Full Size L-GP at 30mhi 80m Full Size L-GP at 30mhi
40m Full Size DP at 35mhi OR R-7000 at 30mhi
WARC R-7000 at 30mhi 20m,15m,10m 3ELE YAGI at 33mhi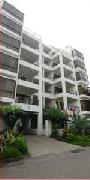 Rose Wood Residence Dhaka, BANGLADESH
LOG SEARCH >> http://ds4eoi.karl.or.kr/logs/search.html
Support Team NDXA & Ted JJ1LIB
コメント
TrackBack URL : http://www.ndxa.net/modules/wordpress/wp-trackback.php/240
この投稿には、まだコメントが付いていません
コメントの投稿
ごめんなさい、現在コメントを付けることは出来ません